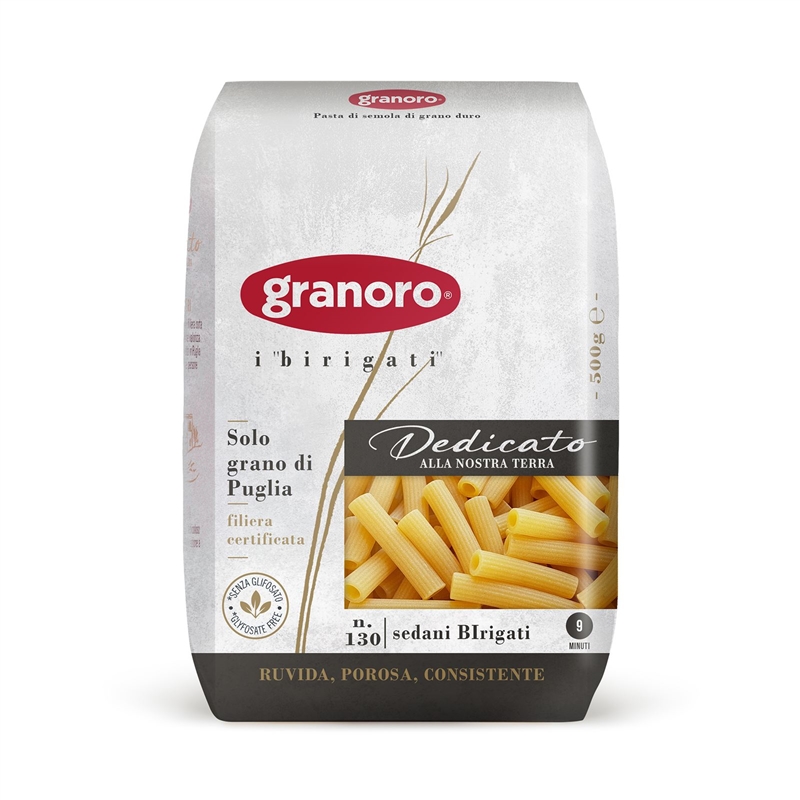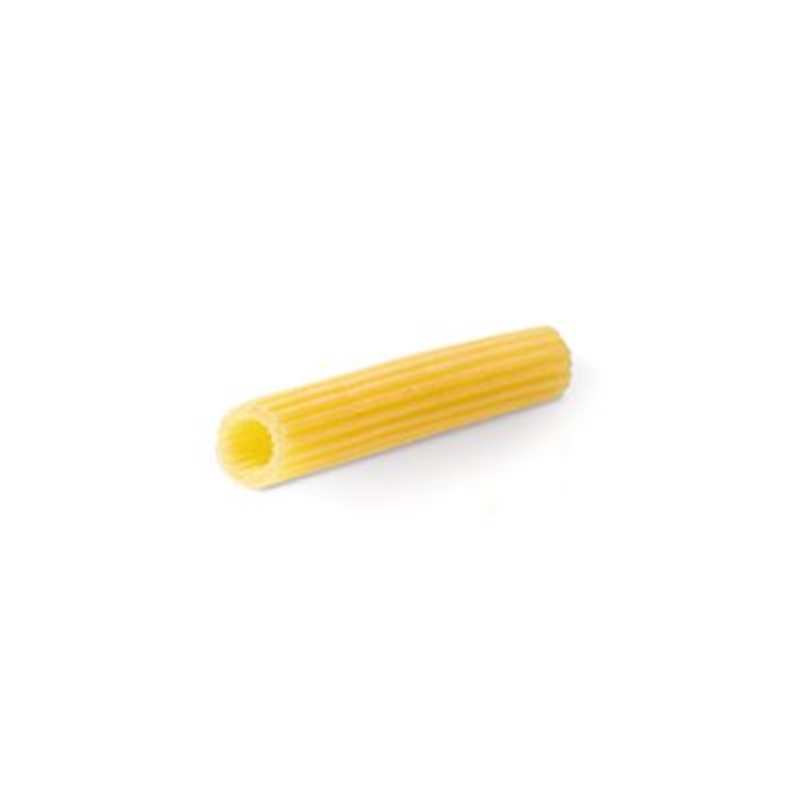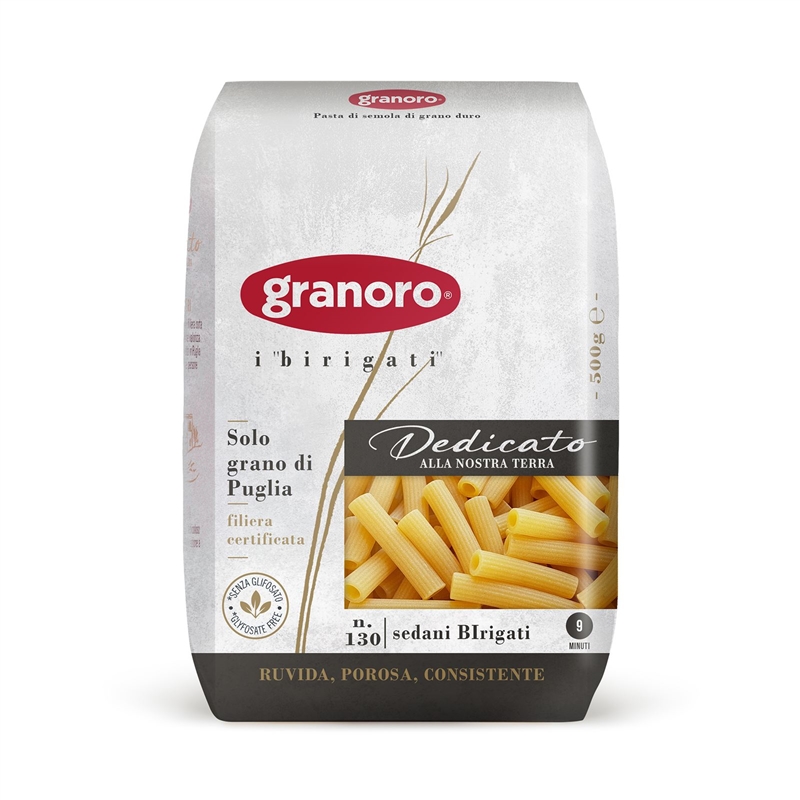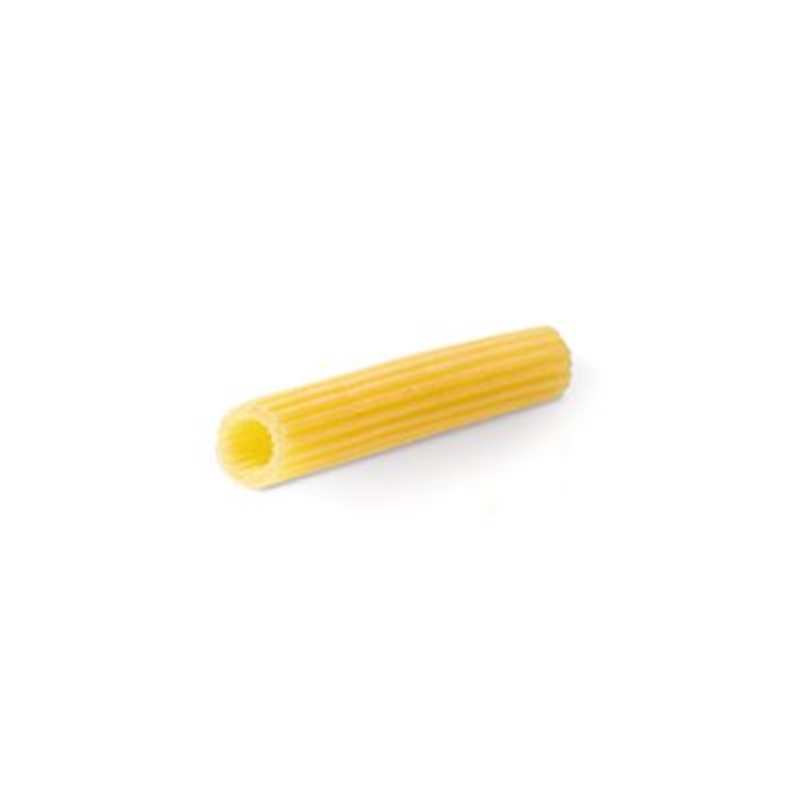 Sedani BIrigati Dedicato n. 130
Formats with double internal and external ridges
€1.35
The BIRIGATI formats, with internal and external ridges and rough extrusion. They have a wavy profile that guarantees uniform cooking in all their parts, and they retain the seasoning not only on the outside but also on the inside, thus enhancing the taste of the dish, thanks also to an ad hoc degree of roughness.
The larger diameter with respect to the classic ridge makes it possible to collect dense condiments inside, while retaining characteristics such as elasticity and consistency.
Another of the peculiarities of these formats, moreover, is the excellent yield even with double cooking, making it more uniform and maintaining its high quality.
Ingredients:

Durum wheat semolina. May contain traces of eggs, soya and mustard.
Nutritional Values
Average values per 100 g
% RI*
Energy
1507 kJ
355 kcal
-
Fats
1.5g
2%
of which fatty saturated acids
0.5g
2.5%
Carbohydrates
71g
27%
of which sugar
3g
3%
Dietary Fiber
3g
-
Proteins
13g
26%
Salt
-
-
You might also be interested in