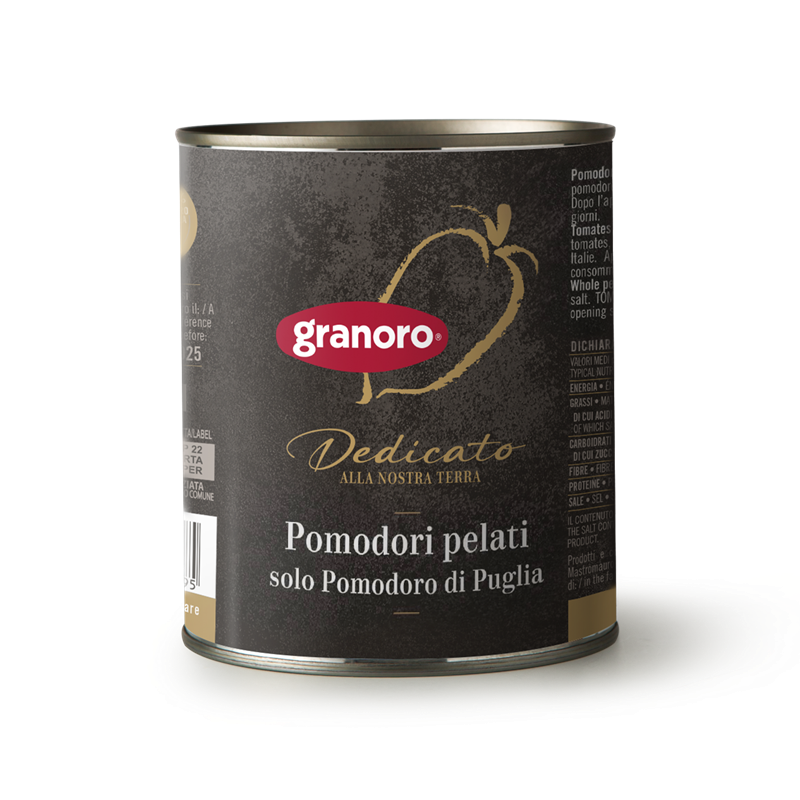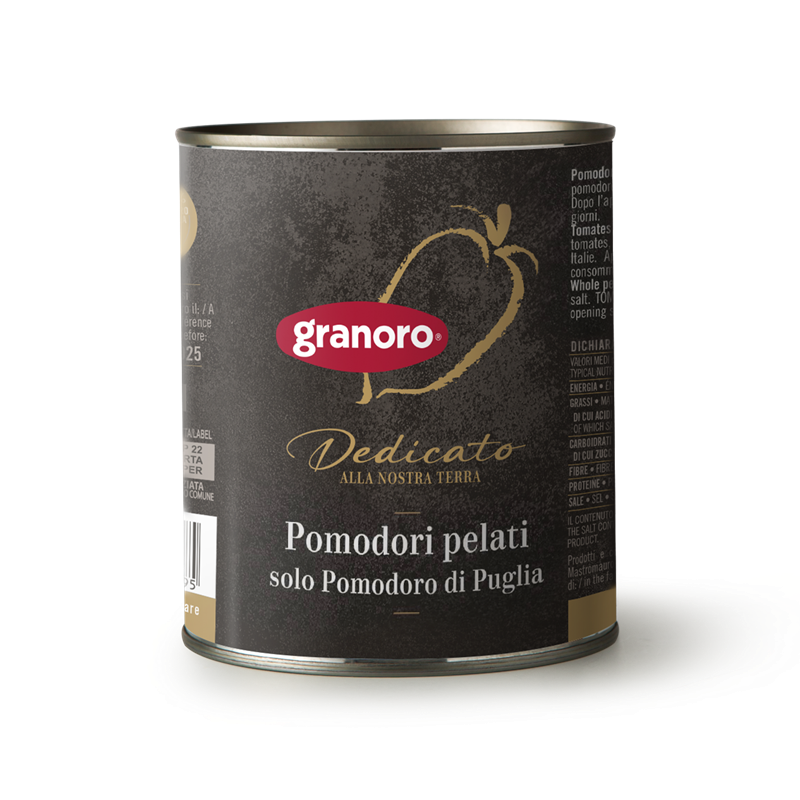 Pomodori Pelati 800g Dedicato Dedicato Peeled Tomatoes 800 g
Only tomatoes from Puglia
€1.35
The "Granoro Dedicato" Peeled Tomatoes are a 100% Puglia Traced and Certified supply chain product.
Grown in the fields of Puglia, they are the result of the skilful work of our farmers.
Harvested at the right degree of ripeness, they are processed within 24 hours to preserve flavours, aromas and nutritional properties.
Selected by expert hands, they are peeled with a whiff of steam and immersed intact in thick, creamy tomato juice.
They have an intense red colour, are dense and firm and they retain the aroma and flavour of freshly-picked tomatoes.
Ingredients:

Tomatoes, tomato juice, acidity regulator: citric acid
Nutritional Values
Average values per 100 g
% RI*
Energy
104.7 kJ
24.8 kcal
-
Fats
0.2g
-
of which fatty saturated acids
0.1g
-
Carbohydrates
3.7g
-
of which sugar
3.4g
-
Dietary Fiber
1.3g
-
Proteins
1.4g
-
Salt
0.1g
-
You might also be interested in