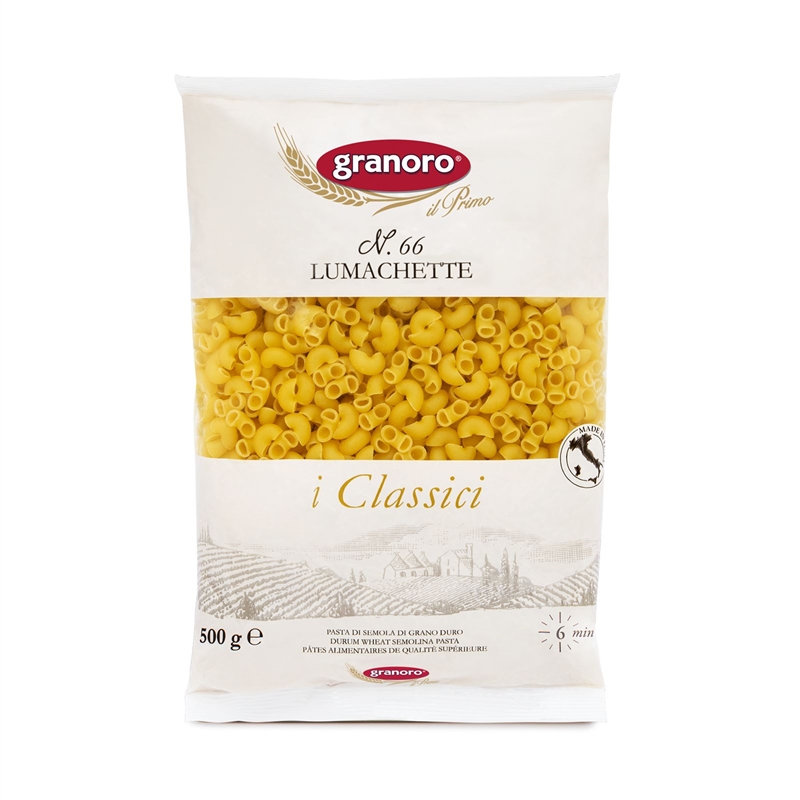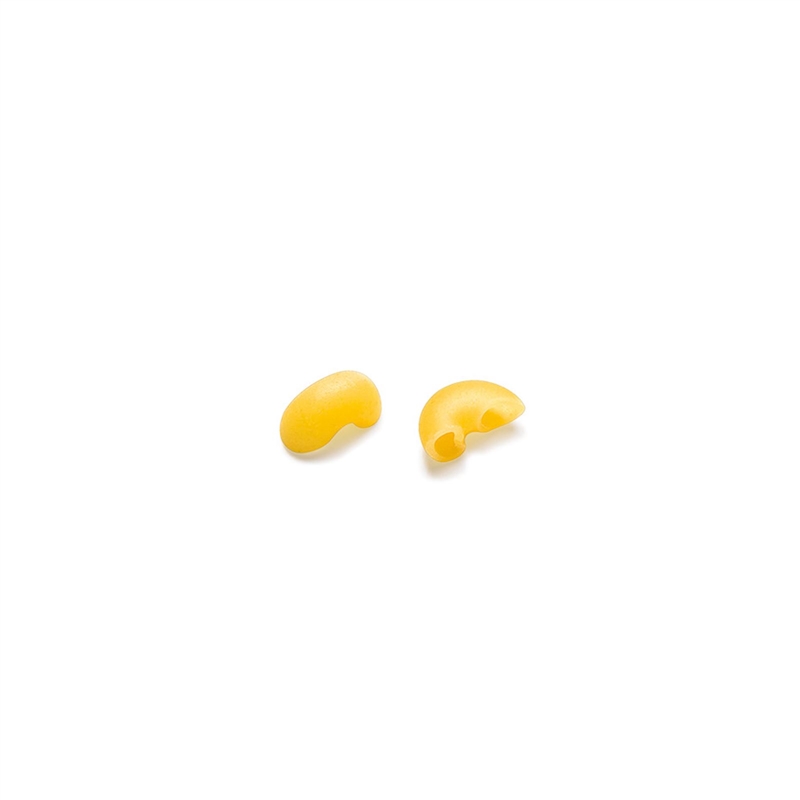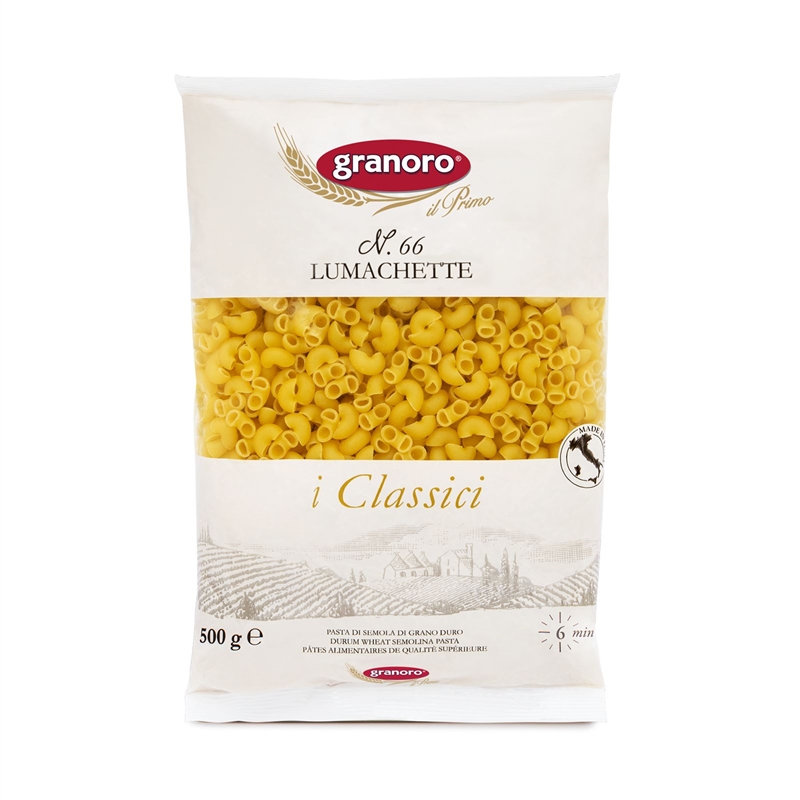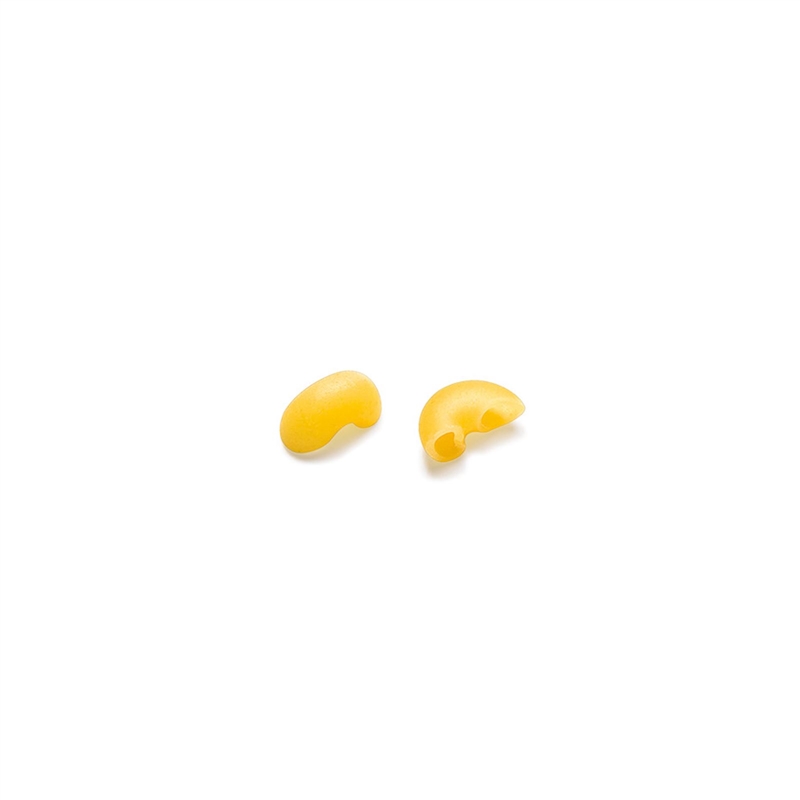 Lumachette n. 66 - I Classici
Durum wheat semolina pasta
€0.90
Pâtes longues « i Classici »
Élasticité et ténacité sont le résultant de la perfection des filières, les pâtes longues I Classici sont la solution idéale pour tous les types de sauce.
Les caractéristiques des formats de la ligne « I Classici » les rendent adaptables à tout type de cuisson et d'utilisation.
La sélection de semoules de haute qualité et le processus de production minutieux utilisé sont fondamentaux. Les pâtes conservent leur couleur jaune intense et la fragrance typique du blé mûr.
Toutes les formes présentent une bonne porosité, ce qui garantit également un excellent rendement. Les pâtes sont élastiques et résistantes après la cuisson et se lient bien avec tous les types de sauces. L'étude et la conception minutieuse de chaque filière assurent une cuisson homogène des différentes formes, de sorte que les pâtes sont toujours al dente, consistantes et fermes même plusieurs heures après la cuisson.
Ingredients:

Durum wheat semolina. May contain traces of eggs, soya and mustard.
Nutritional Values
Average values per 100 g
% RI*
Energy
1507 kJ
355 kcal
-
Fats
1.5g
2%
of which fatty saturated acids
0.5g
2.5%
Carbohydrates
71g
27%
of which sugar
3g
3%
Dietary Fiber
3g
-
Proteins
13g
25%
Salt
-
-
You might also be interested in